Climatrol Air Conditioning & Heating Specialist
Designing comfort into living
Climatrol Air Conditioning is a Brisbane based family owned business that has been quietly air conditioning South-East Queensland for over twenty years.
Designing comfort into living
Climatrol Air Conditioning
Climatrol Air Conditioning commenced operation in April 1990. Climatrol Air Conditioning are proud to be known for excellent customer service and quality workmanship. Each air conditioning system is designed to meet the client's requirements.
Our experienced team can offer you a full range of quality air conditioning services including design, installation, service, maintenance and repairs.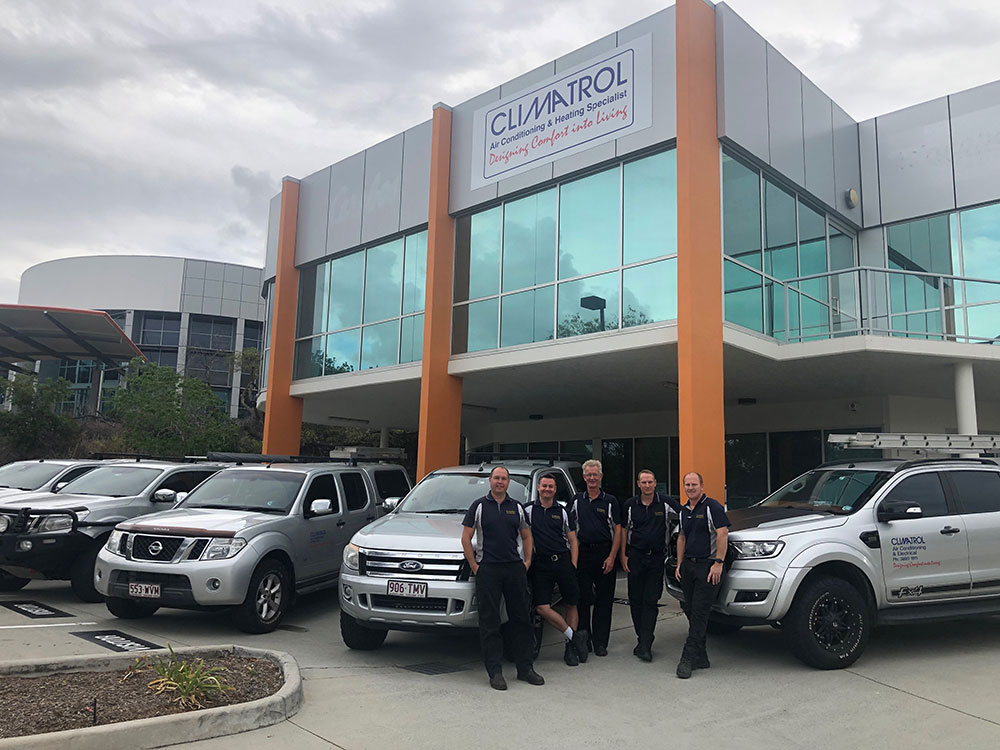 To get a quick overview of what we do, click the play button above.
"Climatrol have been much more than most businesses. From our first encounter with Climatrol we were so impressed by their attention to our needs and details and more than anything else, their enthusiasm to serve us and to see our needs met. They obviously wanted to serve us. The team did a great job installing the system and it has operated very well. As a volunteer organisation we were also impressed with Climatrol's generosity, Climatrol have been professional, very generous and they have wanted to serve us."
DAVE & JENNI NEIBLING – YWAM Australia